Integrated AV Systems

Conference Rooms

Meeting & Practical Areas

Professional Presentations

Classrooms

Audio & Video Teleconferencing
IKON Audio Visual Design, Installation and Support.
847-549-6778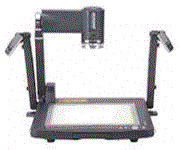 In the 21st century we are just beginning to realize the potential of A/V technology in the classroom. A/V classrooms which integrate visual learning techniques have been proven to be better learning environments than those which rely solely on the spoken word.
By integrating computer technology with audiovisual systems, instructors are able to create presentations in their offices and directly access them from the classroom or lecture hall without the need to carry cd's or other media from room to room.